This is not something special and new. Indeed, this is something really normal as I've practised it 4 years straight. In another word, when thing is as normal as daily teeth-brushing task, it shouldn't be mentioned in a blog like this.. but the question is, why am I starting to compose an entry about it?
1st of course 4 years back I din have a blog to talk about this normal 'abnormal' thing (?); 2nd, I've encountered too many '
why
' asking about my choice and my decision and my determination and earnestness.. (yeah, I've been interviewed by a
Wawa TV Station, Majalah Minda, Princess Channel
and '
Jambu!' teen magazine....
and same 1st question from them: WHY?).. ..
Why? Why do I
poso skali?


I oftenly smiled this question off when friends of mine seeing me fast seriously in muslim's
Bulan Ramdhan
. Yes I do have an untold reason, but I prefer to let it unexplained. On the other hand, I seriously wanted to capture Malaysian's mentality about a non-muslim joining a so called Islamic way of life. ..
My question is, why do most of the people tend to see things from religious and racial perspective, while lots of things in our life can be as simple as a personal choice due to some straightforward reasons regarding health, social and etc? ..
orait
I have to admit that there was a reason for me to start fasting in
Ramadhan
, but there are more reasons for me to keep this habit going on till this year, especially after realizing that
self-discipl
ine
is
a
very valuable quality that I should brush-up on.
Doing push-up 150 times per day needs self-discipline, I'm cutting it down to 100 times every 3-4 days..; jogging weekly needs self-discipline, and so far, erm.., so good..; struggling in working environment needs self-discipline, struggling in this Master programme needs extreme level of self-discipline, ...
...achieving my dreams of owning Chevrolet OPTRA5 and Canon EOS DSLR, achieiving my family's hope on me, making my family proud of me, following all the words in Rudyard Kipling's poem "
If
", getting true success in life, getting dreams-come-true of traveling all around the world...
...all of these, bear the same drive for fasting throughout one whole month, need self-discipline.
So I think this is my answer to all the 'WHY's .. : WHY NOT?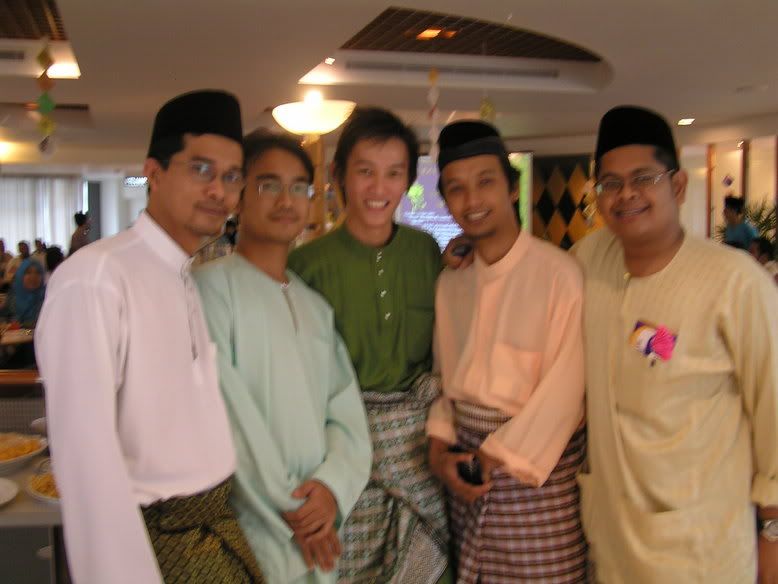 Month of
Ramadhan
bears a lot of wonderful meanings. I am certainly not in the position to tell it, but personally I see one valuable meaning of
Ramadhan
: it is a month of endurance test, and I'm in.