There's a psychology test which sounds like this:
You're entering a forest and finally you reached a waterfall.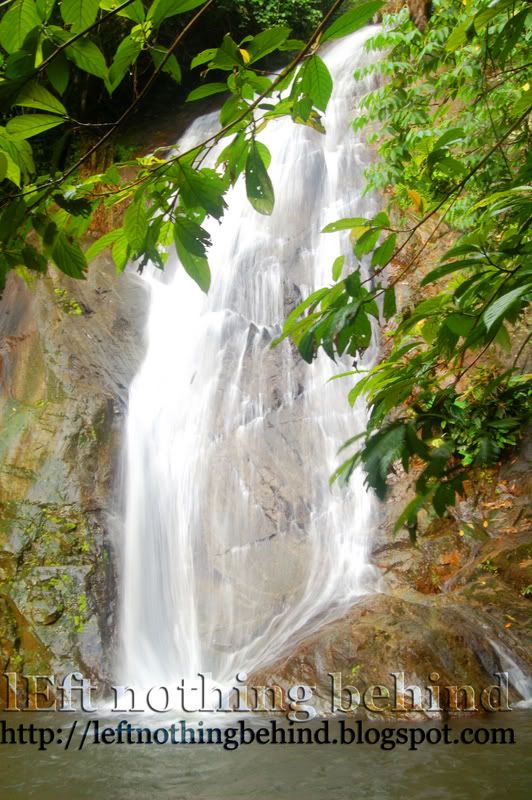 Question 1: with the scale of 1 to 10 which corresponds to weak to strong, how would you rate the strength of the waterfall?
My answer: scale 9.
Question 2: what would you do once you saw the waterfall? Would you test the water depth and strength first before getting real wet? You access all the possible danger around first? You just want to get your foot wet so you just sitting on the bank? You close your eye and listen to the wonderful sound of waterfall and enjoy the relaxation? You just want to enjoy the view?
My answer: jump straight into the waterfall -- I wanna feel the strength of the water hitting on me , I wanna get my body and my mind and my soul completely mixed and messed up with the splash of water and the aroma of the nature....
OK I'll reveal the analysis later, pick your answer if you care/dare to take part of this psycho-test. While waiting, please allow me to do some self-defense.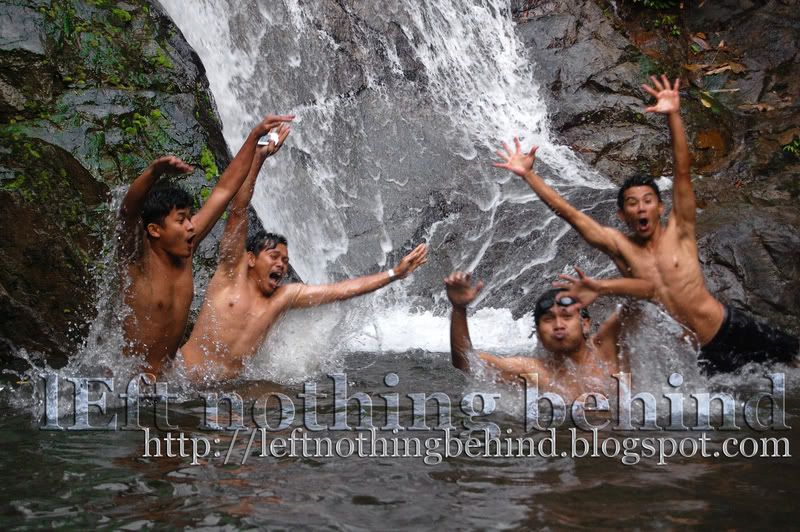 Azwa
gave me this test to me within a week after I came back from the marvelous private waterfall hidden in Janda Baik. For sure we had damn good time having great fun in the waterfall, and when this psychoanalysis test came to me, all I could relate and imagine, was all the fun and coolness I got from the 7-8th scaled waterfall deep inside the jungle of Janda Baik.
-- My point is, giving the answer of "Scale 9" and "Jump STRAIGHT into the waterfall" perhaps were NOT my intuitive answers, which will be unfair if they are taken seriously into account to analyze my personality via this psychological test.
....why bother explaining?
Well, here is the psychoanalysis bout the waterfall: Waterfall ==> S-E-X. (OMG!!)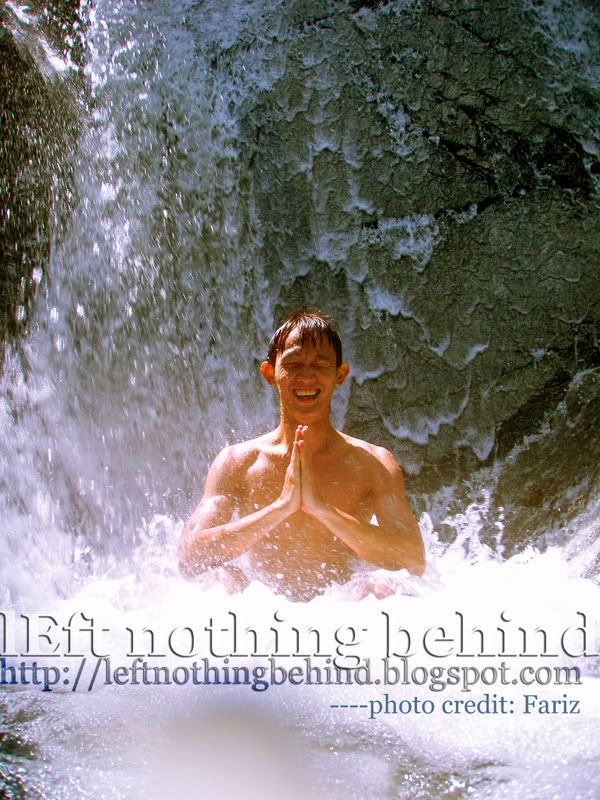 Question 1 -- the answer for this question should be a number that indicates degree of strength.
Analysis: The number reflects the eagerness/desire level to the subject matter. (OMG OMG!!)
Question 2 -- the answer for this question should be a response or action.
Analysis: The response or action reflects attitude or behaviour towards the subject matter. (Please, I beg you, please believe my statement of defense above...)
Please, don't pronounce a sentence on me. I mean, if you happened to be with us having great fun time in the waterfall we had in JandaBaik, your answer will be equal or maybe more than mine. Trust me.
I rest my case.