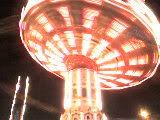 Realizing you're getting old is NOT the same with realizing you're achieving adulthood by seeing some physical changes of puberty. The latter is some kind of witnessing -- u witnessed, but then u found it hard to handle..
.. but the former, is some kind of feeling, and perceiving. It's like when u wear ur favourite T-shirt and walk by a mirror in the middle of the street, u suddenly see urself wearing something really weird and not suitable -- maybe the shirt is too tight, maybe the colour is too bright -- and u finally realize what u're wearing WAS ur favourite T-shirt, but not anymore now, at this stAGE of life.
... this is exactly what I felt before meeting up 3 coolest freinds of mine in KL last weekend. ..and to cut the story short and to really deny (or further approve) all these aging myths, after the movie "The Departed", we entered this funfair in OneUtama.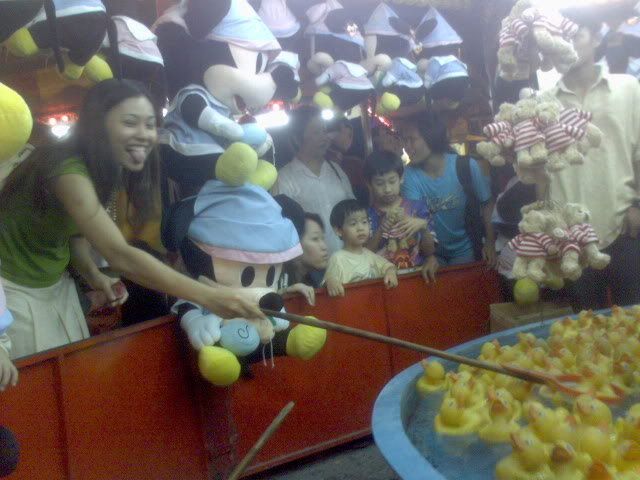 Lucky enough, funfair is nothing like T-shirt -- we can "demote" our favourite T-shirt due to taste/age factor, but we're not going to do that to funfair. Funfaire is everybody's all-time favourite.

Hence the story goes.. we had fun -- I mean in term of 'recaping' or 'refreshing' childhood memories, yup we did good. Merry-go-round, Save-a-duck, darts game, Wheel Chair, ice-cream yada yada yada -- Yahya, Fiza and Sue, these three old men really enjoyed proving their aging process. Ahaks!
Well my point is, NONE of them even wanted to try the 360 degrees vertical spinning "Top-Gun" or the vigorous swaying "Challenger". So I did -- cuz I was the one who had hints and clues kept reminding me about the age throughout the day -- I needed to do something to persuade myself that those things lied.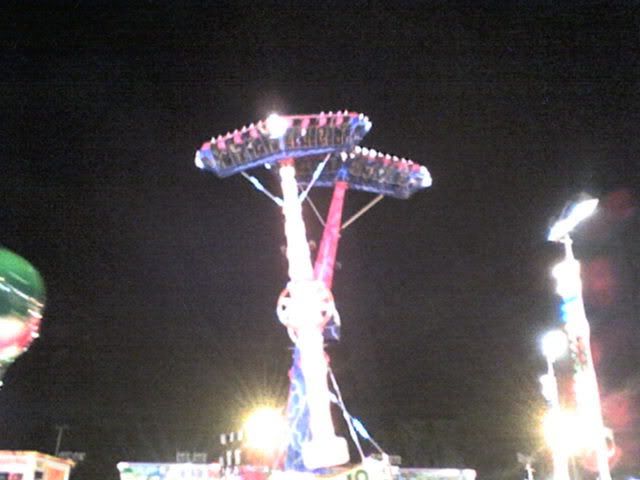 Well I'm not going to share the longest 5 min in my life sitting in the capsule of "Top Gun". I cursed a lot while I was defying gravity and I was in up-side-down position when my capsule was at the point of twelve-o-clock. That was fun. I mean the duration was long enough for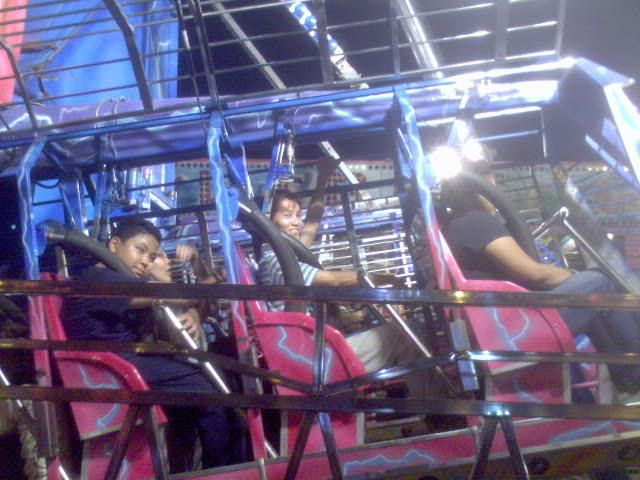 me to flash back all my life, and to feel the mechanism of my body on how it handle "nervous", "frightened", "regret", "excited", "adreline rush" and "to shiver or not to shiver"... ...
The bottom line is, I made it, and proved myself that I wasn't THAT old (u kidding me? I'm still on my way to give bungee jumping a try!!!). However, I chose to try wheel-chair next instead of "Challenger" (c'mon, soldier needs rest..).
The conclusion of the hang-outing:
1. when we enjoyed watching the ever dragging "The Departed", it showed we appreciate "deep" things and THAT IS MATURED;
2. change of taste towards wearing indicates WE HAVE BETTER FASHION SENSE;
3. our age tells us WE ARE YOUNG MEN AND YOUNG LADIES;
4. having fun in fun-fair simply proved WE ARE STILL KIDS..
..So? Pardon me, what did u say? OLD? Did I mention the 'O-L-D' word in my conclusion?